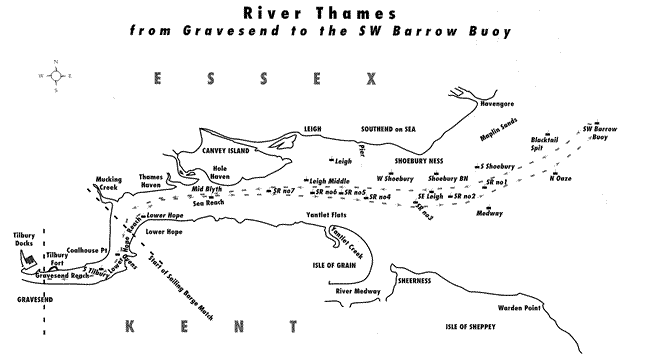 The Match course is normally raced from a start at Mucking No. 3 buoy,
Lower Hope Reach, River Thames, proceeding out to the South West Barrow Buoy
and back to a finish at Gravesend, subject to weather conditions.
The course can be changed during the race by the Commodore according
to the prevailing weather, in order to complete the race within a
suitable time period.
The position of vessels using AIS can be viewed live on this link in the area over which the race is normally run. Barges with AIS can be observed on-line during the race.